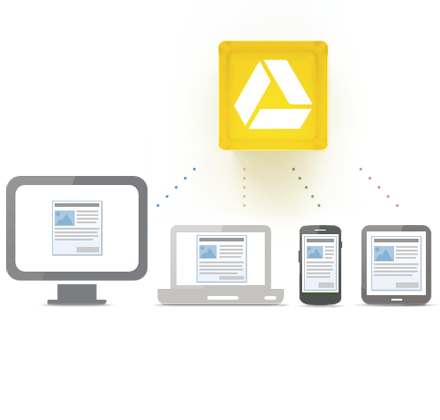 You may have noticed a notice when accessing your Google Documents telling you that your account will be switched over to Google Drive soon. Google Drive is the newest release from Google that allows file storage, sharing and collaboration all in one and is replacing the popular Google Documents. The interface is very similar to Google Docs so don't panic. You have options to download Drive to your computer for easy synchronizing. Log into your current Google Documents to download now or go to Drive.google.com
Google Drive provides up to 5MB of storage for free which is plenty providing you aren't uploading tons images and/or videos. There are better storage options for videos and images but that is for another article. Drive does allow you to purchase more space for just $2.49 a month.
As you know we are huge proponents of Google tools. After all they are free and for most, the tools are more than adequate for your needs.
If you aren't already using Google in your real estate business we suggest you start using Google Drive today. The uses are limitless!
Share transaction documents for easy access anywhere with a computer
Buyer/Seller Reports
Open House Feedback Forms
Client Surveys
Obtain testimonials
Create planning documents with your team
Listing Presentations can be shared
Share transaction documents with your tech-savvy clients.
Drive is currently available with your Mac, PC and Android devices. Drive notes that iPhone and iPad access is coming soon and Google is pretty quick about rolling things out.