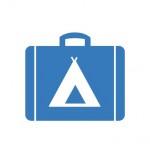 Because so many of you have asked, I have decided to hold a Facebook Camp online. You can find out the whole scoop including dates at The Tech Byte Facebook Camp page. This is going to be a "start from the beginning" class but if you already using Facebook Groups or Pages, I know you will find value in this four week camp.
This camp includes access to four live 1-hour virtual sessions plus detailed email nudges throughout the four weeks. If you can't attend online or you need a repeat of a lesson, sessions will be recorded. Students will have their own Facebook group and complete email support. Don't worry about the online learning technology, it is pretty easy and I can help you through that if you need help.
I really think this is going to be great fun as well as informative so I hope you will consider joining me online.
Linda
P.S. Due to the email support I'm providing, I am limiting the size of the class. If you are interested  please consider signing up soon.