Talk about a rockin' Advisory Board! The Advisory Board Members were personally selected by Kim and Linda, we appreciate their generosity of time and support. Now it's time for you to get to know them.

Sheila Hensley: Sheila Hensley is mature with a modern mindset; would look fabulous in a flash mob if she could choose the music; sassy if provoked and can handle herself in a gun fight if necessary.  She loves to learn and share but takes no prisoners. She has been described recently as perceptive and wise by someone from another country.  In real life she is sole proprietor of Real Estate Success Center  offering real estate online CE courses and social media training.  Read her musings and insights on her blog at Social Web Learning. "This bio was originally a joke but I'm beginning to like it."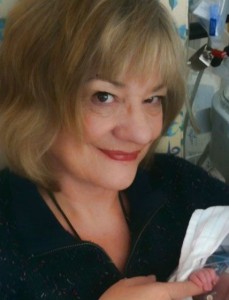 Kristal Kraft has embraced technology since she was the first agent in the office to acquire and use a computer in 1986. Since then the love-affair has not dwindled. She was among the first REALTORS to have a website and she distinguished herself by learning how and building it herself.
Recognized as a pioneer blogger, Kristal posted her first blog in 2003. Today, Kristal is active in Real Estate and focuses on both online leads and creating an "in real life" presence with her photographic community. She organizes a 1200+ member Photography Meetup, is President of the Lone Tree Photography Club. She is a Broker Associate and CIO of The Berkshire Group, REALTORS in Denver, Colorado.
I true life-long learner Kristal can be found either teaching technology topics, sitting in a class, or organizing the monthly MiniREBar Camps she is known for hosting since 2009. She has earned a variety of designations, CRS, ABR, e-PRO, PMN. She is a certified e-PRO and Colorado GRI instructor.
In her spare time Kristal can be found waiting for the sun to rise or set while perched near an American Bison or some other incredible Colorado scenery with her Canon. Kristal is a proud Grandma to 8 amazing, perfect Grandchildren.
Les Sulgrove: Les Sulgrove has been a REALTOR® since 1990 in the Des Moines, IA market and was recognized as REALTOR® Salesperson of the Year in 1997. He was a General Manager of a four office real estate company, is involved in his local and state REALTOR® Associations and is well versed in local & regional market conditions.
Les has owned and operated his own real estate education business, served as local President of the Des Moines Area Association of REALTORS® and is currently serving as MLS Chair and sits on several committees and the board of directors for the Iowa Association of REALTORS®.
He is currently a Broker Associate with Keller Williams Greater Des Moines and serves as a Tech Ambassador for KW helping new and experienced agents alike advance their marketing & tech skills.
Les is involved in his community by providing the public with general market conditions through his real estate blog SimplyDesMoines.com and along with his wife Linda are foster parents and recently joined the ranks of proud Grandparenthood!