DOOR PRIZE WINNERS
Congratulations to all the winners, you will be notified in the next week on how to redeem your prizes.

Mia Scafidi – Google Training Camp Pass
Rosemary Buerger –  6 Months Access to Elite Memberships
Sheila Hensley, Lynda Hall and Leann Zahn –  Receive Social Media Book 3 pack.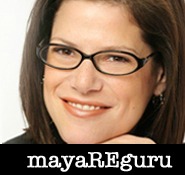 Shirley Coronado - 1 Hour Twitter Coaching Session
Susan Young - 1 Hour Twitter Coaching Session
Joe Dahleen – 1 Hour Twitter Coaching Session

Janet White – One year subscription to Trulia PRO
Bobette Banks – 1 Copy of "Facebook Page Marketing- Content Strategies for Real Estate" Book
Sharon Abrahmson - Facebook App for your Business Page will be set up and customized for you by Mike Mueller.

Mary Ellen Sherry – 1 Copy of "Choosing a CRM" Book  and access to his Matrix on CRM's
DOOR PRIZES FOR ALL
A discount on Evernote for Real Estate book by Dean Oullette at http://deanouellette.com/ then us promo code: "techbyte". Save $7.00! Get it for just $12.95.
Stacey Harmon is also offering 15% off her book today with promo code PIRATA at http://www.harmonenterprises.com/services/books/. If you order a Facebook Quick Page today, you will receive a free copy.
Nicole Nicolay will be giving away her new ebook just register here to receive via email.
*Garry Wise has a bonus for all of 10 modules on "I Just Bought my iPad, now What?" with all purchases of The Paperless Agent: iPad and Real Estate bought TODAY ONLY. More details here: ThePaperlessAgent.com/byte